2016 Reseller of the Year Awards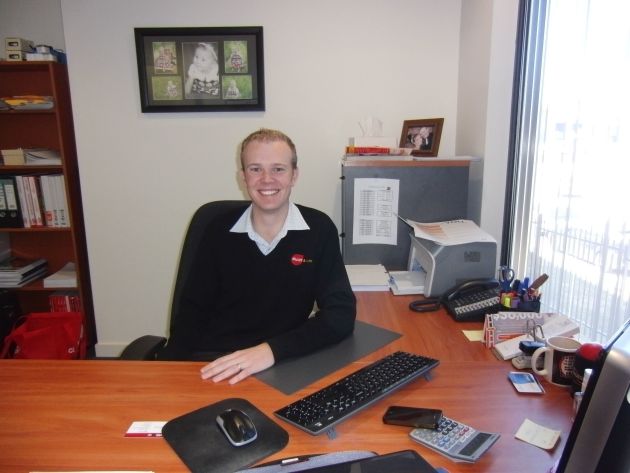 Stuart and Dunn's Daniel Kelly.
Winner: Regional Reseller of the Year
Stuart and Dunn Office Choice
Stuart and Dunn general manager Daniel Kelly says he "loves his spreadsheets" and for good reason.
The Newcastle-based Office Choice dealer has had one of its most successful years ever with a string of initiatives requiring detailed and accurate monitoring and measurement.
"Our business in the past 18 months has had a massive turnaround mainly due to streamlining and efficiencies in our processes," Kelly told Stationery News.
Over the past two years, Stuart and Dunn has increased turnover by 16 per cent, largely due to a significant increase in back-to-school business, expanded IT services and a major upgrade in its office furniture offering, which included a re-build of its furniture showroom following some flood damage.
Kelly said his focus is not only on expanding the company's major income streams but also on improving efficiencies across all levels of the operation.
These include improved company governance, a new integrated freight solution and a decrease in stock holding and increase in stock turns. The company has also reduced its accounts payable and receivable days substantially.
Over the past 18 months, Stuart and Dunn increased its BTS business from 22 schools to 78 and has introduced a premium range of 'Clever Kangaroo' exercise books from New Zealand as well as a dedicated BTS catalogue.
The company has also expanded its IT and managed print services (MPS) offering with the launch of a service fee-based managed cloud service/solution.
Like many regional centres around Australia, the Hunter region is feeling the impact of a downturn in mining but Stuart and Dunn has been very pro-active in re-engineering its business across four main sectors – BTS, office supplies, office furniture and IT services.
"If we can lock customers into three of those four areas, it makes it very hard for them to leave," Kelly said.