3M and Bantex on board as sponsors of LIVE conference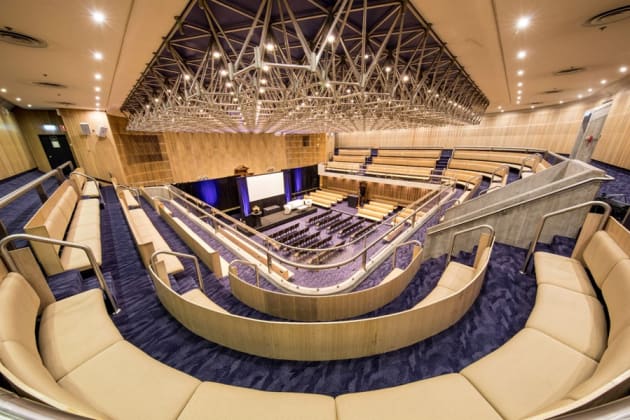 LIVE venue: SMC Conference Centre in Sydney.
3M has signed on as a supporting sponsor of the Stationery News LIVE conference - 'Breaking Boundaries In a Changing Office Products Landscape' – to be held in Sydney on 21 August.
3M, supplier of the Post-it Dry Erase Surface whiteboard solution, joins Bantex Group as a sponsor of this year's conference, which has attracted representatives from leading products suppliers and dealer groups.
Organisations and companies registered to attend to date include: Officeworks, Complete Office Supplies, Office Brands, Office Choice, Lyreco, OfficeMax and ASA Australia.
Also on the attendee list are representatives from Australian Paper, Paper Force, Bunzl, GNS, Collins Debden, Double A, Staedtler, Razor, Avery, Brother International, Nestle, ANCOL, Energizer, Bic, Fellowes, Mitsubishi Pencil and Australasian Merchandisers.
The panel session at this year's LIVE conference promises to be an informative and lively affair with a top line-up including Darren Fullerton, president of Staples Australia/New Zealand, Brad O'Brien, CEO of Office Choice, Margaret De Francesco, head of marketing and merchandise at Office Brands, and Paul Yardley, CEO of GNS Wholesale Stationers.
Confirmed speakers at the half-day conference,to be held SMC Conference & Function Centre in Sydney's CBD, include:
Craig Woolford, director of research for Citi Australia/NZ, which has compiled a major report on the impact of Amazon on the Australian retail market.

Kim Collard, CEO of office products supplier Kulbardi, Australia's largest Aboriginal-owned business.

Lance Kalish, co-founder of Yoobi and recognised as one of Australia's most accomplished international consumer product entrepreneurs.
To book tickets to LIVE, go to http://www.stationerynews.com.au/live