COS makes last-minute offer for OfficeMax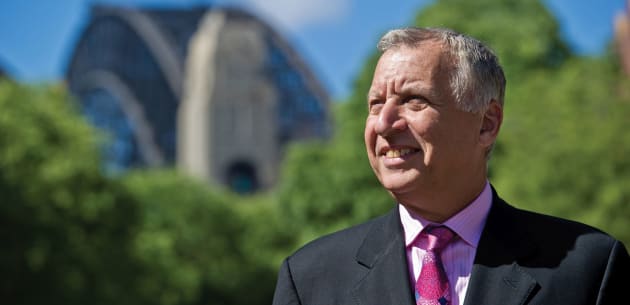 COS founder Dom Lyone has thrown his hat in the ring for OfficeMax.
Complete Office Supplies (COS) has given the Australian Competition and Consumer Commission (ACCC) some extra work to do with its last-minute offer for Office Depot's OfficeMax business in Australia and New Zealand.
COS' offer comes just three months after Office Depot signed an "exclusive agreement" to sell the A/NZ business to private equity firm Platinum Equity, which earlier acquired the Staples A/NZ business.
On 15 May, the ACCC commenced its review of Platinum Equity's proposed acquisition of OfficeMax A/NZ.
As previously reported by Stationery News, following the closing date for submissions from interested parties on 2 June, the ACCC requested further information on 5 July with the intention of announcing its decision on 20 July.
The ACCC said it would announce a proposed decision date in due course.
The ACCC has now set a provisional date of 14 September for a ruling on the COS deal which may result in a final decision or the release of a statement of issues. It has called for more information from the parties involved.
As with the Platinum Equity bid for OfficeMax, the ACCC has invited comments from interested parties regarding the proposed acquisition of OfficeMax by COS by 3 August 2017.

COMMENT : Why the ACCC needs to figure it out
Complete Office Supplies' bid for OfficeMax has put a stronger spotlight on the competitive landscape in the Australian office products market.
While submissions from 'interested parties' to the ACCC's review of Platinum Equity's bid for OfficeMax were confidential, it's highly likely that COS founder Dominique Lyone would have been a very 'interested party' as the owner of an Australian-owned business with much at stake in the highly-competitive contract OP space.
In reviewing the Platinum Equity and COS proposals, the ACCC will need to closely examine the impact of the resulting acquisitions and mergers among the 'big three'.
Recent media reports quote "industry sources" who estimate the merger of Staples and OfficeMax would give the group "90 per cent of the B2B market in Australia and New Zealand - 10 times more than nearest rivals COS and Lyreco."

As Stationery News has stated before, the figure is off-target – a combined Staples/OfficeMax business would have estimated revenues of between $1 billion and $1.2 billion. This compares with an estimated figure of $2 billion for Officeworks (consumer and SME sales) and a combined figure of $500 million plus for dealer groups Office Brands, Office Choice and ASA Australia.
 The total core OP market is worth an estimated $6.2 billion, of which around $4 billion is estimated to account for contract and B2B/SME sales. The total office supplies market is worth around $12 billion.
As all the large players are hesitant to state their turnover, it will be up to the ACCC to decide how much market power is in the equation.
To arrive at a sensible decision, it will need to pay close attention to the figures provided by all interested parties, including retailer Officeworks and online rivals, headed by Amazon.
- Barrie Parsons, editor Stationery News.