Dynamic Supplies and Cumberland suppliers of Choice
Dynamic Supplies' Scott McLennan and Melissa Morrison with Office Choice CEO Brad O'Brien and chairman John Donaghy.
Having earlier this month been named 'supplier of the year' by Office Brands, Dynamic Supplies has scored a double by taking out the group one supplier award at last weekend's Office Choice trade show.
Other group one finalists were ACCO Brands Australia, ed Office Products and GNS Wholesale Stationers.
Cumberland Corporation, which coincidently won 'Silver Customer Service & Supply Chain Excellence award' at the Office Brands Expo, was named group two 'supplier of the year' by Office Choice.
Other group two finalists were Bantex Group. FurnX and John S. Hayes.
The 'Suppliers Choice' dealer of the year award went to Warrego Office Choice with other finalists being Far North Office Choice, Office Choice Blue Mountains and Office Choice Griffith.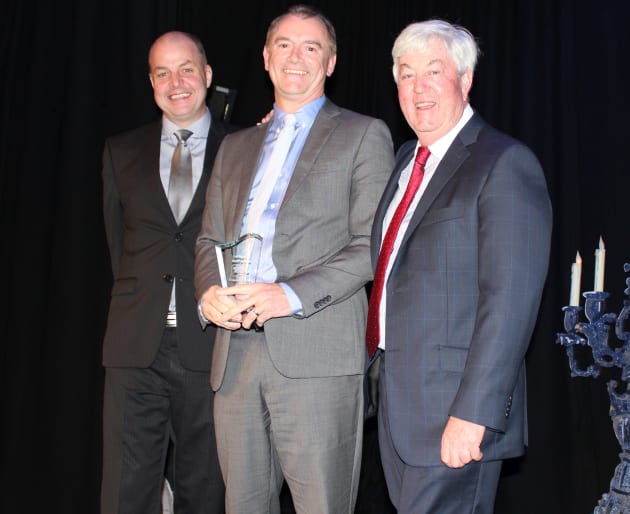 Cumberland's Greg Harris (centre) with Office Choice's Brad O'Brien and John Donaghy.