Officeworks among top ink cartridge recyclers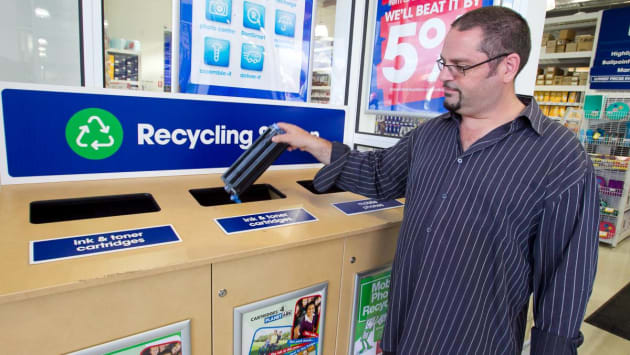 Officeworks has been named as one of Australia's leading recyclers of used printing cartridges.
Over the last 12 months Australians businesses and households have made history by recycling a record 13,500 used printer cartridges every working day, making it the biggest year ever for the 'Cartridges 4 Planet Ark' program.
Officeworks, Australia Post, JB Hi-Fi and Harvey Norman are among the national top retailer collectors, while Toyota, Telstra, Qantas and Unisys are among the national top 10 corporate collectors.
More than 3.5 million cartridges were returned for recycling or re-manufacture over the past year.
The 'Cartridges 4 Planet Ark' program's industry partners include Brother, Canon, Epson, HP, Konica Minolta and Kyocera.
Innovation in the area of printer cartridge recycling is always expanding and cartridges can be made into e-wood, rulers, pens, and even roads. To date 900 kms of Australian roads have been paved or sealed with products made from recycled cartridges.
Printer cartridges can take between 450 and 1000 years to break down in landfill, according to Planet Ark.