Officeworks launches small business help services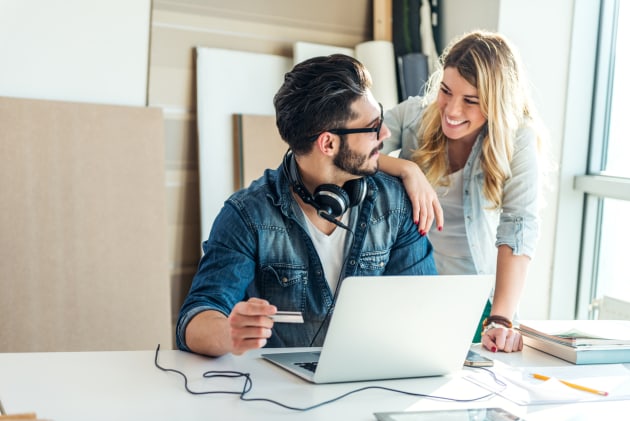 The Officeworks survey found that around half of all SBOs agree that e-commerce will continue to reduce the need for bricks and mortar stores.
Australian small business owners (SBOs) start their business venture to take control of their work-life balance, yet close to 40 per cent find time management a huge personal challenge.
This is one of the key findings of the latest Officeworks Small Business Pulse study, which found that the dream of starting a small business and the reality of running one can be dramatically different.
"Many budding entrepreneurs leave their corporate jobs in search of a better work/life balance by being their own boss, however they quickly realise how big a commitment running their own business is," Mark Kindness, Officeworks' national business manager, said.
When asked about working in the business rather than on the business, 35 per cent of SBOs listed this as a business challenge in 2017, an increase of 11 per cent since 2015.
To meet the needs of budding SBOs, Officeworks has launched a variety of pre-paid business services to help business owners spend more time attracting new customers and less time on administration tasks.
"Attracting and winning customers, managing cash flow and poor marketing were the three key business challenges small business owners identified. Our 'Prepaid Business Services' have been specifically designed to make it easier for business owners to run and grow their business," he said.
Prepaid Business Services include a range of services from drone photography and receipt management to consumer research and first aid training.
Officeworks' research also found:
The main drivers for the majority of small business owners to start their business were wanting to manage their own work/life balance (68 per cent) and wanting to be in control their own destiny (57 per cent)

More than half (58 per cent) of small business owners up-skill themselves by informal job learning while they work, with only 34 per cent utilising formal external training.

When it comes to flexible working conditions, 59 per cent of small business owners stated that they do allow staff to work remotely either on an ad hoc basis or as a more regular option.

In the past 12 months, 40 per cent of all SBOs have seen their stress levels at work increase with the top four contributing factors being attracting and winning customers (43 per cent), managing business cash flow and profit (36 per cent), time management (37 per cent) and trying to do it alone (33 per cent).

69 per cent of respondents say they use leisure activities like exercise or meditation to help deal with workplace stress.

Offering staff the option to work remotely delivers a range of benefits, with 70 per cent agreeing it improves work/life balance, 59 per cent agreeing it reduces stress, and 57 per cent agreeing it increases staff morale.

Looking at the year ahead, 37 per cent of small business owners are planning to invest slightly more in technology advances, but the majority (52 per cent) will maintain their current investment. On average, small business owners invest three per cent of total business revenue in new technology.

Just under half (46 per cent) of small business owners don't have a focus on automation in their own business

Seven out of 10 small business owners agree that use of physical cash will continue to decline, and half agree that e-commerce will continue to reduce the need for bricks and mortar stores.