Sharp Australia names new managing director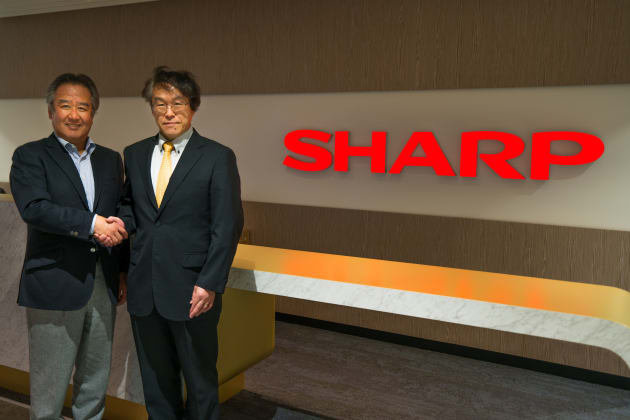 Kasey Katsuta (left) with his successor Hitoshi Kagawa.
Sharp Corporation of Australia has appointed Hitoshi Kagawa as managing director, succeeding Keiichi (Kasey) Katsuta who will return to the company's head office in Japan, where he will work alongside the business solutions group in the Asia Marketing Department.
Kagawa currently serves as the president of Sharp Brazil and will vacate that post for his Australian role.

"I am excited to be joining the Australian team and lead the local operations. Together we will set the benchmark that Sharp is the preferred brand as we expand offerings in the consumer and business solutions markets," Kagawa said. "I would like to thank Keiichi Katsuta for his instrumental work over the past three years as he leaves behind a solid foundation allowing me to bring the company towards a growth trajectory."

Kagawa will also oversee the direction of the company off the back of the strategic alliance following a major investment by Foxconn in the Sharp brand.